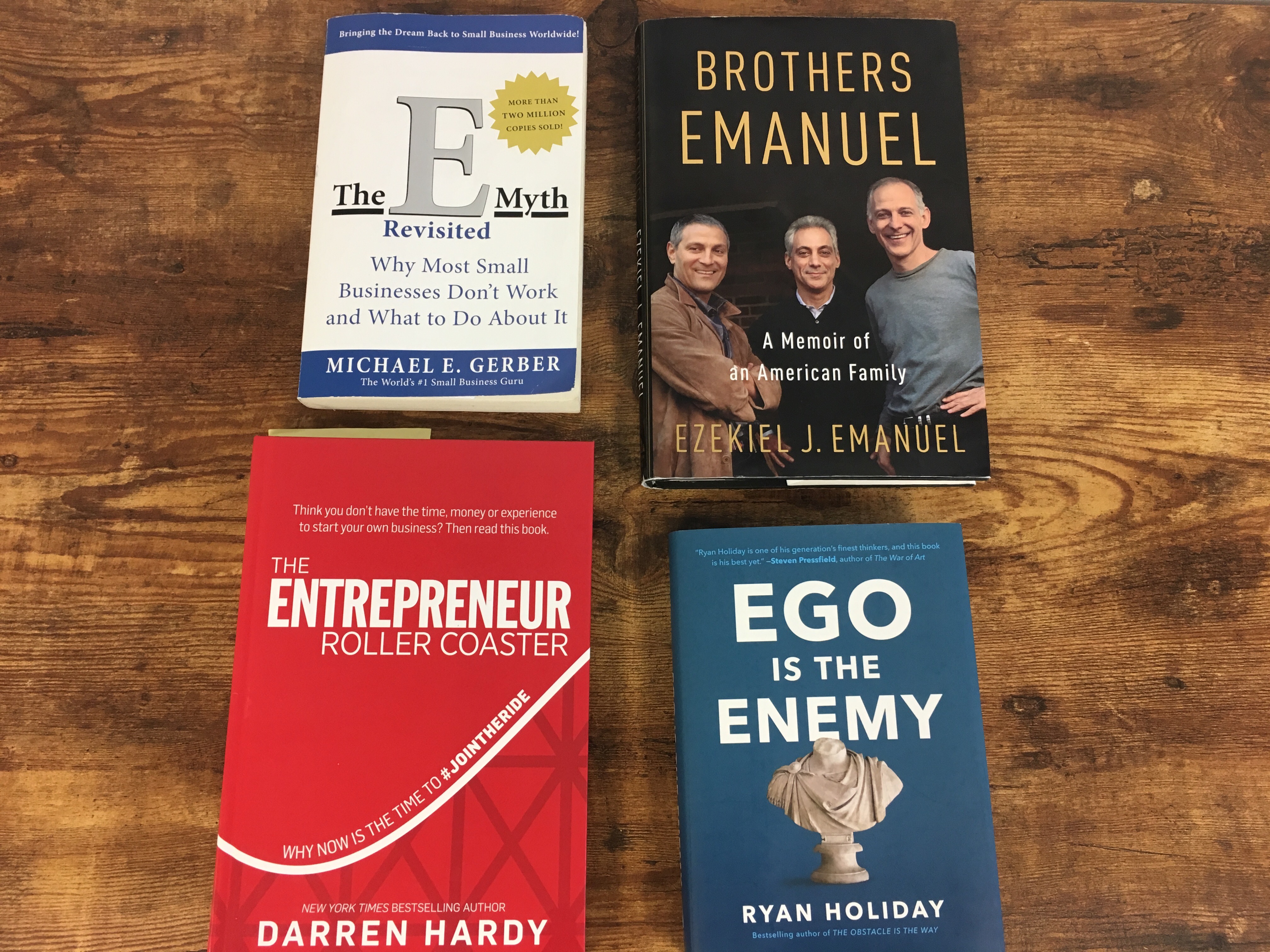 At this point last year, Christmas was going to suck. We weren't even going to have one. 2014 was the most successful year of my career followed by 2015 the hardest and worst financial year of our (Staci and i) lives.
I took a part time job were I only lasted ONE day. I didn't even care if I got paid for it!! I HATED IT!!! But the lesson was learned; NEVER AGAIN!
I ended up receiving a check for those hours that I had worked and it was just enough to pay for my second Broker test.
Yes, I failed the first time and the deadline I had placed for myself was right around the corner. But once again, God handed me a second opportunity.
So here we are, Christmas 2016! A whole new life! A brand new attitude.
My Mentors always remind me what the biggest lesson in making your dreams come true is…
IT WON'T BE EASY!
With that being said…..
Books help! Reading is easy. MAKING time to read should be basic. I am up to 1 book a quarter (an improvement from 1 book every 6 months)!
These are the books that helped me get through the greatest year of my life (2016)…
1. The EMyth Revisited -Michael E. Gerber
https://emyth.com/
Most important book if you are in business or are even THINKING of starting one! Any size business. This was a gift by one of my mentors and it could not have came at a better time. Thank you Mentor! ; )
"It's not your business you have to fear losing. It's something much bigger than that. It's your Self."
2. The Entrepreneur Rollercoaster -Darren Hardy
http://darrenhardy.com/
Darren Hardy is a must in your library. Incredibly focused guy and this book is a business dictionary, encyclopedia, stress reliever, etc. I go back to this book weekly!
"The number one bottleneck or constraint to the growth of any organization is the leader."
3. Brothers Emanuel – Ezekiel J. Emanuel
I picked this book up at Dollar Tree! Yes for a $1. I was reading this while preparing for my US Citizenship and it was a great reminder of my parents dream AND struggle to get us to this country where "Anything is Possible (Kevin Garnett voice)!" I think there is a certain amount of pressure growing up as refugee children because we CAN NOT let our parents down. It is amazing how Immigrant parents make it possible for us to grow up in this country. Just to get us here so we can at least have a chance!! Not going to lie though, the only reason this book got my attention was because of Ariel (Ari) Emanuel. He is the Hollywood Superagent that Ari Gold of Entourage was created from.
"We grew up in a home where the adults enjoyed being parents."
4. EGO IS THE ENEMY -Ryan Holiday
http://egoistheenemy.com/
If you have ever worked for anyone/had a boss, buy them this book! LOL Growing up my father was always my coach and he always asked me to lead. Be A Leader! This book reminded me not just to lead but to lead with PURPOSE. Your employees will appreciate it! Ego will hold you back.
"Leave passion for the amateurs. Make it about what you feel you must do and say, not what you care about and wish to be."
Books help! I read that a shortcut for answers is to READ and LEARN about others failures and experiences. I am ready for 2017!
Thanks for visiting my blog. I WOULD LOVE any comments, questions or thoughts you might have. BUT, leave your EGO at home! ; )
Merry Christmas!
Gerardo Cornejo
D|R